2022

2021
Neuroscientists say memories endure when there is a strong emotion attached to it. After witnessing 264 savage hours of the carpet-bombing of Gaza, it seems impossible to break free from this brain-structured prison.
BY DIMA GHANIM
---
---

Thousands of children in Gaza suffer from trauma in the aftermath of the 11-day Israeli onslaught on the besieged enclave.
---

Published online 2020 Mar 31
"Children do not develop in isolation, they both actively shape and are shaped by the social worlds in which they live. The ecological theory highlights the development of the child within his/her environment and the interaction emerged between the two of them."
"The exposure to traumatic events, specifically physical injuries, loss of loved ones, immediate risk of life, injury of a family member or friend and losing a family member are the strongest risk factors for PTSD."
---

USA Today, May 18, 2021
---
Mental health is an unreported aspect of the long Israeli war against the Palestinian people. However, even for the lucky few who manage to escape the open-air prison that is the Gaza Strip under Israeli-Egyptian siege, the nightmare does not end. March 19, 2021
---
2020
---
---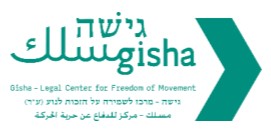 November 2020
---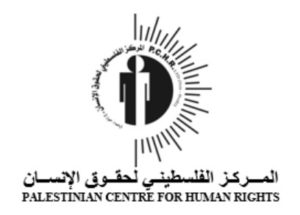 On Tuesday, 10 November 2020, the Palestinian Center for Human Rights (PCHR) organized a launching forum for its report, "The Situation of Cancer Patients in the Gaza Strip," which addresses the cancer patients' health conditions in the Gaza Strip in light of the restrictions imposed on their travel due to the State of Emergency and suspension of coordination between the Palestinian Civil Affairs and the Israeli occupation authorities. The Ceremony was attended by Representatives from the Ministry of Health (MOH), World Health Organization (WHO), Civil Society Organizations (CSOs) and media in addition to cancer patients and their families.
The forum was organized as part of an EU-funded project aiming to promote, respect, and fulfill the right to the highest attainable standard of health in the Gaza Strip.
Raji Sourani, PCHR's Director, opened the forum by reviewing all legislations that safeguard the right to health and bestow full responsibility for its provision on the Israeli occupation as the obliged authority to facilitate all patients' travel for treatment, without the Israeli-set limit to only "lifesaving cases." Sourani added that the Palestinian internal division aggravated the health conditions in the Gaza Strip, and that out of PCHR's legal responsibility and experience, it intervenes in many cases where patients are denied travel by the Israeli authorities (with a success rate of 60%). However, the Israeli occupation authorities' claimed in May 2020 that PCHR would substitute to the role of the Palestinian General Authority for Civil Affairs', the official body responsible for coordinating patients' travel. At the time, PCHR denied the Israeli allegations and stressed that its role was limited to offering legal services and interventions for patients and is not a substitute for any entity. Sourani concluded that PCHR had thereby decided to discontinue its legal services in this regard and expressed his hope that all patients will have uninterrupted access to their right to medical treatment in accordance with existing protocols.
'Azzam Shaath, PCHR researcher, presented the reports' conclusions. The report sheds light on the suffering of 8,326 cancer patients in the Gaza Strip, particularly under a fragile healthcare system as Gaza hospitals remain unable to offer adequate treatment for all patients. He also addressed the restrictions on patients' travel for treatment abroad, affecting cancer patients' health and mental conditions. Shaath added that the monthly number of patients referred for treatment abroad decreased to 100 due to the state of emergency, suspension of PA's coordination with the Israeli authorities, and the Israeli- imposed closure on the Gaza Strip.
Dr. Munir al-Borsh, Director General of Pharmacies – MOH, talked about the treatment services MOH offered to cancer patients, stating that MOH in Gaza has acute shortage in drugs essential for cancer patients (with a 42% deficit rate and cost of USD 640,000 per month.) He attributed this shortage to PA's non-commitment to supplying drugs and medical consumables and to support the MOH-Gaza's budget. Al-Borsh added that MOH tries to provide suitable alternatives to save patients' lives and meet their minimum needs by coordinating with local and international health organizations which offer donations to cover MOH's deficit.
Mr. Mohammed Lafi, Advocacy Coordinator at the World Health Organization (WHO), highlighted the WHO's role in facilitating travel of cancer patients to alleviate their deteriorated health conditions in light of the shortage in specialized medical crews regarding treatment of cancer patients, the lack of laboratory testing devices, and the lack of a national system for early detection of cancer. Lafi stressed the danger of stopping the treatment protocols for cancer patients due to the restrictions imposed on their travel for treatment abroad. He also pointed out that about 1,700 patients applied for travel permits in 2020; yet, only a quarter obtained the Israeli authorities' approval for travel. Therefore, the WHO had to undertake the role of obtaining the required travel permits for patients in corporation with Ministry of Health (MOH)'s Treatment Abroad Department.
Dr. Rafiq Al-Zant, Chairman of the Board of Directors of Al-Hayat Specialized Hospital, emphasized that MOH-Ramallah did not fulfill their financial commitments towards Al-Hayat Hospital with whom they contracted to provide chemotherapy treatment for cancer patients. Accordingly, the hospital suffered from accumulated financial dues amounting to NIS 50,000,000. For that reason, Al-Hayat Hospital has become unable to provide the full-service treatment for the patients, especially under the Israeli closure, aggravating patients' suffering. Dr. al-Zant called upon the MOH to pay the financial dues it had undertaken to enable the hospital to fulfil its own financial obligations with medicine companies and provide the adequate service for cancer patients in the Gaza Strip.
Finally, Dr. Mohammed Mansour, Director of Basmit Amal Association for Cancer Care, spoke of the services provided by associations and charities specialized in cancer patients' care in the Gaza Strip, including covering transportations and residency costs for cancer patients referred for treatment abroad as he emphasized the harsh economic conditions cancer patients endure. These associations also bare other costs such as providing psychotherapy services for patients and their families, providing wigs and breast prosthesis for female cancer patients, providing education services for out-of-school children, and the nutritional supplements for patients to help them avoid side effects of cancer.
The participants recommended that an appropriate mechanism is established to alleviate cancer patients' suffering and to overcome restrictions imposed on them due the outbreak of the coronavirus pandemic, and to address other factors that have worsened their suffering, such as the Palestinian Authority's suspension of coordination with Israel and the Israeli closure. The participants also put forward the recommendation to enhance coordination between the PA and civil society and international health organizations to ensure supply of devices for radiotherapy and to establish a specialized oncology center in the Gaza Strip as an alternative to medical referrals in order to cut the costs related to treatment abroad.
---
---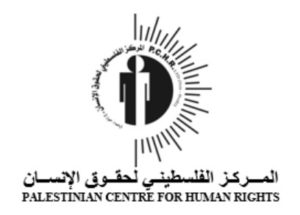 ---

The last 2 weeks have taken a heavy toll on the psychological health of the Gaza Strip, as residents have endured nightly air strikes as well as a blockade against fishing and a ban on fuel imports reducing electricity to 4 – 6 hours a day.
---
No jobs, no prospects, no hope. A generation of Palestinians in Gaza are growing up in despair. [Read]
---

---
---
Bram Wispelwey and Yasser Abu Jamei
---

Hundreds of international artists call for end to Gaza blockade [May 19, 2020]
Artists, authors and actors from around the world have demanded an end to Israel's 14 year old blockade of the Gaza Strip and urged that governments impose a military embargo on Israel until it ends its collective punishment and abides by International law. With most medical supplies barred by the blockade, the Gaza Strip now reportedly has 55 Covid-19 infections and one death from the disease. [Read]
---

97% of the 2 million people in the Gaza Strip must live without clean water for hygiene and consumption. 98% of the water is contaminated. [May 12, 2020] [

Read

]
---

---
UK Palestine Mental Health Network [April 25,2020]
Video recording of the conversation with psychiatrist Dr Yasser Abu Jamei, Director of the Gaza Community Mental Health Programme, offering a mental health professional's insight into life in Gaza under the combined pressures of the blockade, and the coronavirus pandemic. If you can, please donate to the work of GCMHP. The pandemic is impacting on the resourcing of Palestinian NGOs. View video by using copying and pasting the password 3f#&Z1td
---
Democracy Now! segment featuring Dr. Tarek Loubani [April 24, 2020]
Dr. Tarek Louban is a Palestinian-Canadian doctor and emergency physician who returned from a trip to the Gaza Strip last month. Here he describes "a situation of absolute catastrophe". [Watch]
---
Excerpt of Letter from United Nations Relief and Works Agency [April 1, 2020]
On behalf of UNRWA USA, thank you for your generous donation of $5,000.00 made on 3/19/2020 from Gaza Mental Health Foundation. This generous investment will support UNRWA's mental health and psychosocial programs in the Gaza Strip. Gaza Mental Health Foundation received no goods or services in return for this grant. My UNRWA USA colleagues join me in extending our appreciation to you and your board for this partnership.
---
Podcast interview with Mariam Abualatta, a Project Officer from one of our partner organizations Aisha Association for Women and Child Protection [March 26, 2020]
What life is like in the Gaza Strip in the days since two cases of the coronavirus have been reported. [Listen]
---
Updates from the Jewish Voice for Peace Health Advisory Council: Health and Human Rights Media Watch
March 1, 2020 [Read]
---
Gaza Mental Health Foundation deplores mental health impact of Trump 'peace plan'
The January 2020 Trump/Kushner plan for Israel/Palestine, ironically titled Peace to Prosperity, is a flawed, ahistorical document that is basically a gift to the Israeli government, affirming and giving international blessings to much of the status quo. The document claims that decades-long problems can only be solved by ignoring history and international law
and proposing technocratic solutions to political problems and issues of social justice.
The Gaza Mental Health Foundation is focused on supporting institutions in Gaza that sustain research and treatment for psychological disorders grounded in traditional psychiatric theory and practice as well as an understanding that mental health cannot exist without human rights.
To this end, recognizing that the Trump plan makes no mention of human rights for Palestinians and no acknowledgement of the Israeli military aggression that is a core feature of occupation and siege, we deplore this latest development.
This proposal will also have a serious negative impact for those living in the region, increasing the already massive stressors on the economy, health, housing, education, access to water, and raising the level of despair and poverty. Thus from a clinical point of view, looking at the plan's impact on physical and mental health, we also express our deep concern.
We join many in the US and the international community in exposing this plan as a carefully worded political charade that cannot possibly be supported by those who care about a viable future for Israelis and Palestinians and by those who understand the realities on the ground.
Alice Rothchild for the board of the Gaza Mental Health Foundation